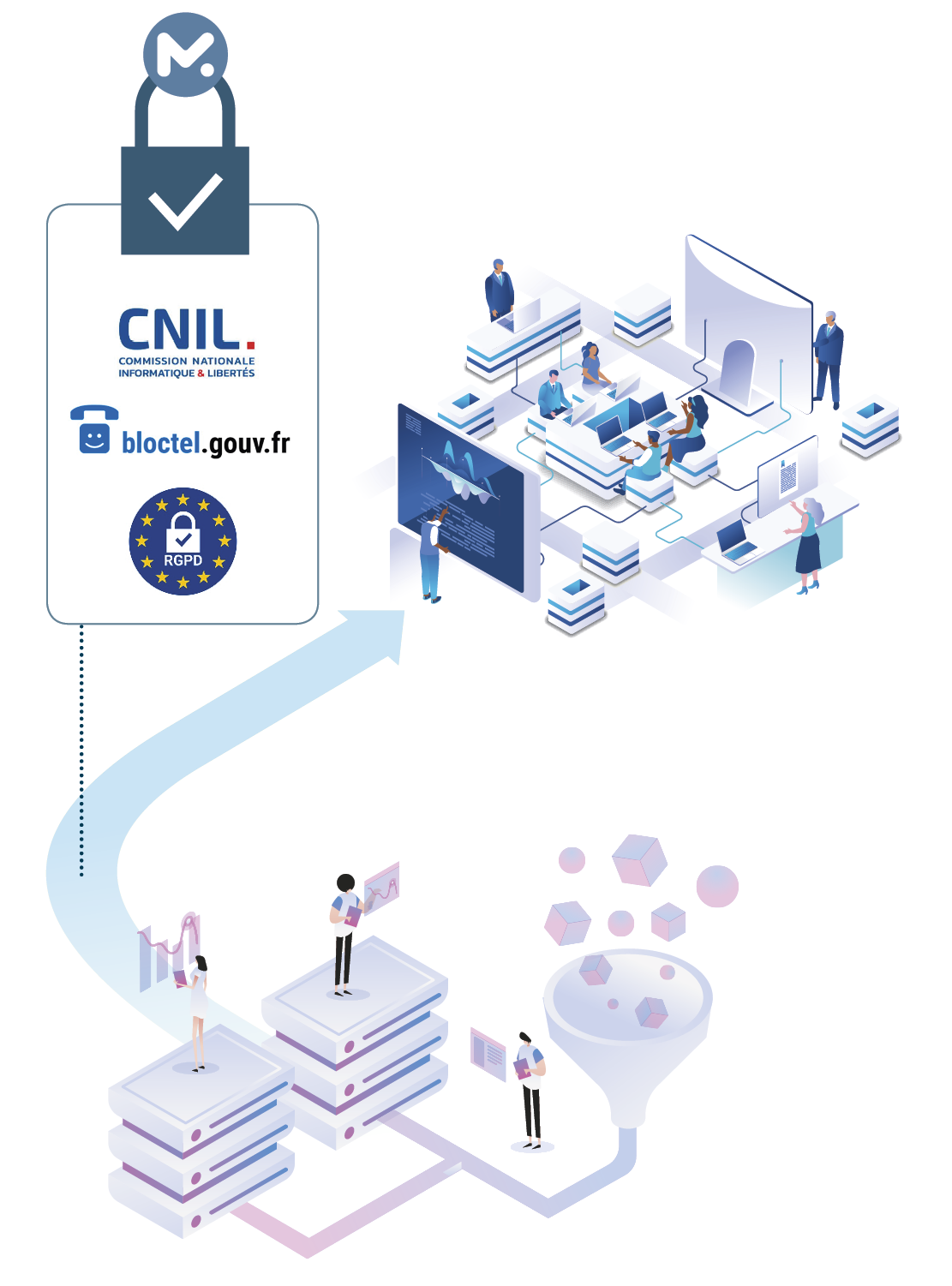 Customer case Total Direct Énergie
Client needs :develop customer acquisition
Support : Telemarketing (mobiles)
Mecanich : Delivery of qualified data from our partner databases complying with GDPR standards.
This delivery system is optimized in terms of security, we use automated APIs which allow us to process and qualify the DATA. We use Bloctel services to exclude people who do not wish to be approached by phone.
The data is delivered in secure spaces following essential protocols for the protection and marketing of data (GDPR Compliant). In this data processing protocol we deduplicate customer data to avoid duplicates.
The optimized data is then used by the customer's call center.