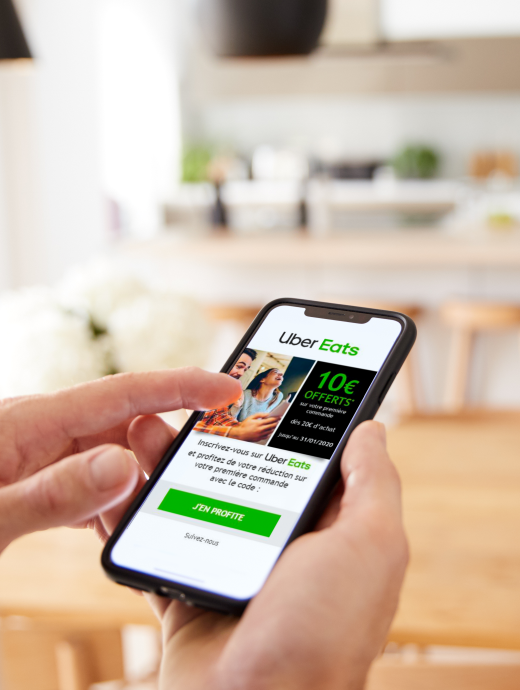 "Drive to Web" Campaign SMS + email
Our client needs : Boost orders on the site for new Uber Eats customers.
Support : SMS and Emails

Mechanics: SMS and emails sent to a qualified database, the first X registered were selected to receive a voucher for their first order through game mechanics on the mobile site. < / p>
The first X registered were able to receive their discount coupon on their first order.